Disclaimer: I received a BUFF® DryFlx+ neckwarmer and hat to review as part of being a BibRave Pro. Learn more about becoming a BibRave Pro (ambassador), and check out BibRave.com to review, find, and write race reviews!
Hey there! It's December, otherwise known as the time of year where I regret cursing the summer heat as I brave the cold temperatures of winter. Running (or just living) in the cold present a whole new set of challenges. It's a challenge just to leave my warm, soft, magical bed!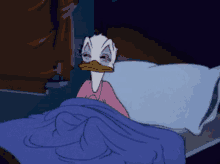 I was given the opportunity to try out the BUFF® DryFlx+ collection and I jumped right on that! BUFF® and I go WAY back now. I've been running with them for years in both the hot and the cold. If they have a new product, I'm always interested.
This time around, I was given both a neckwarmer AND a hat to try out. My first impression was that the material feels "wintery" and quite stretchy. It felt nice and thick, but not TOO heavy. I liked the colors that I was given, but as always there's a color for everyone as far as variety goes. There are some reflective strips on both the neckwarmer and the hat and those come in handy for sure, especially if you like the darker colors. Safety first! 🙂
My first run with these was a 10 miler in somewhere around 32 degrees. I felt great for the first few miles, but I definitely warmed up. Full disclosure: I almost ALWAYS warm up. I ended up stripping down halfway through the run. That's totally normal for me. I did notice how amazingly quick these dried. I also noticed something else…
I LOVE NECKWARMERS. I didn't realize just how much the neck area matters! Tucking the neckwarmer inside of my shirt and wearing it around my neck (it will cover your face and nose if you like, but it wasn't THAT cold) REALLY helped seal my warmth in. I'm definitely going to be wearing mine just as frequently when I'm NOT running. It's cozyyyyyyyy.
My 2nd run with BUFF® DryFlx+ was in a little bit colder weather and a little bit shorter of a run. The breathability was helpful and the quick-drying was definitely useful, especially if you'll be hanging out before you get out of your gear.
Here are my conclusions about BUFF® DryFlx+:
The DryFlx+ material is my favorite cold weather material to date.
It was a little on the warm side for some of the not super cold runs. That might just be me though.
Those of you in colder states will LOVE that.
NECKWARMERS ARE MAGICAL.
I hope this review is helpful, whether for you or for somebody on your holiday shopping list. If you're interested in BUFF® products, feel free to go to https://buffusa.com/bibrave: Sign up for BUFF® newsletter & get 15% OFF.