Happy Monday! I know it's a little harder to have a happy Monday than other days, but we can do it if we try. 🙂
If you've listened to me rant and rave, you probably know that I love six mile runs. I'll say that I can probably run six miles every day and some have dared me to try, but sanity prevails. I don't believe in running every day. However, I do believe that six miles is the perfect distance for running as much as you can while still being ready to go again like nothing happened.
Yes, this assumes some buildup to become an experienced runner. I'm of course not saying that a person can go couch to six miler with no consequences. I'm saying that if you trained your way up to a half marathon or longer (maybe even a 10 miler), you could run six milers and wake up the next morning like you hit the reset button.
There's this hilarious scene from the classic film "There's Something About Mary" where a murderous hitchhiker goes on a rant about Seven Minute Abs (Eight Minute Abs was a thing at the time). When Ben Stiller's character says something about Six Minute Abs, the hitchhiker blows a gasket. That's kinda how I feel about five or seven mile runs. 🙂
For me, six miles is a distance where it feels long, but none of the physiological aspects of a long run kick in. I don't have to worry about hydration issues. I don't need gels or snacks (although I ALWAYS like snacks). Chafing is certainly possible, but not the kind of chafing that draws blood or leaves me screaming in the shower.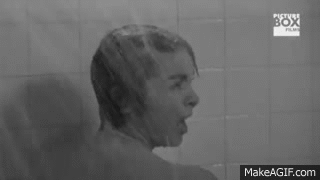 After six miles, I feel fairly accomplished but not drained. I build up an appetite, but I don't have to get all Joey Chestnut on whatever food is in the house. It's a controlled hunger! The caloric deficit from a six miler just happens to nearly equal the calories in a Totino's Party Pizza. 🙂
Well, I could go on and on about why six milers are the best, but I'll end it here.
Does anybody else have a different favorite distance and would you like to share why? I'd love to hear from you.