I feel like I haven't had much to say lately, so how about we catch up a little…
I've been absolutely hooked on 6 mile runs! I did 5 in a row before I finally cut it to 3 yesterday. 6 miles is the longest distance that I feel like my body completely resets every time. Part of me would like to try and 6 mile a day run streak, but I don't really believe in run streaks anymore.
You know how in scary movies when a person is frantically trying to escape their death by psycho killer or monster and the CAR JUST WON'T START??? That's my running right now.
I'm definitely running miles. If you look at my weekly logs, they aren't much different than normal. I keep saying to myself, "Next week I'll start picking up the pace a little." or "It's about time I hit that track." Then next week comes. I don't do it and I don't have a great excuse as to why not. The car just won't start.
I don't have any jumper cables lying around, so I need to figure something out to get my butt in gear. Anybody have any ideas? Here's what I'm thinking…
Sign up for a race! There IS an actual race taking place on July 4th here in Lynchburg.  It's time trial based and there are LOTS of precautions being taken (which is GREAT), but it's a competitive race nonetheless. 🙂
Talk some friends into running fast with you for accountability! I'm talking to YOU.
Buy some new shoes! It's fun to test drive new shoes. I have SO many shoes but quite a few of them got up there in miles all at once, so I'm replacing some. I just got the Nike 4% Vaporfly Flyknits (I'll give them one test run and then they go on the shelf until my next marathon), some New Balance Fuel Cell Rebels (they are 5k-10k fast) and on order are the Brooks Hyperion Tempos (I hear great things).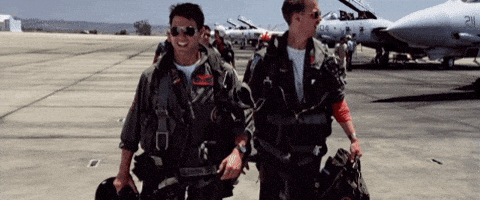 Hopefully, I finally feel that need for speed and start to push some limits again. Running near the limit is quite challenging, both mentally and physically. There's no runner's high quite like it though…