First things first, I just want to be clear that I was in no way compensated for writing this review. These shoes are pricy, so I WISH that I was, but I'm writing this strictly out of my love for running, running shoes, and keeping my fellow runners informed. Also, I'm not an expert. I will not get into the science or the physics. I'm strictly giving my perspective as an experienced runner/shoe junkie.
Hello there! I feel like I just wrote a post, but yesterday I FINALLY decided it was time to give the Nike Vaporfly Next% a test drive (I bought them two months ago). I didn't feel particularly great and even thought about making it a rest day, but figured that's the perfect time to give those shoes a shot. At least I knew that if the run went well, I could probably credit the shoes.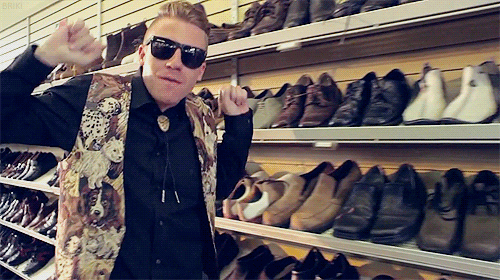 If you know me, you know that I have a bit of a shoe problem. I run in a rotation of shoes that consists of 6-8 pairs. I'm not crazy, YOU'RE crazy. Seriously, I think it serves two purposes: Injury prevention. Running in different types of shoes with different strengths/weaknesses can keep your feet/legs from always experiencing the same stresses. Second, it keeps things interesting!
I'd been thinking about the Vaporflys for quite a while. They've been widely discussed and even debated for quite a while. It's believed that they give runners a competitive advantage over runners that do not have them. Some might even go as far as to say they're "cheating", to some extent. I'll admit that I was hesitant to buy them based on that thinking, but when the international track and field's governing body, World Athletics, came out with guidelines making them "legal" I decided that what's good enough for them is good enough for me. It was that and the fact that when I looked on Nike's website, they only had my size left. It was destiny! The only thing holding me back was the $250 price tag. Yikes!
So what makes these shoes so great, anyway? Well, the two things that stand out are the carbon fiber plate that runs along the entire length of the shoe and a generous stack of Nike's ZoomX foam, which is soft, springy, responsive, goodness. I suppose Nike spent a great deal of R&D money on that foam, so now they're looking to get that investment back…and then some.
As stated earlier, I'm not an expert on the physics or the material properties of shoes. I can only tell you what I know from running in a thousand pairs of shoes over the course of 10 years. So here's what I think…
Out of the box, I noticed that they are light as a feather, especially for having such a thick stack of foam. The upper seems paper thin but based on my experience with similar uppers, it'll hold up fine. Nike runs small, so I ordered a 12.5. I'm old, but my feet might still be growing. I could have possibly used a 13 to avoid any surprises at the marathon distance.
Once you get these on your feet and lace them up, you'll feel the magic of ZoomX. Even while walking in them it's noticeable; like a shoe cloud. They almost seem to want to get you on your forefoot some, but it's not too much.
Yesterday morning, I set out to run 5 miles in them at a not easy/not too hard pace. As I said, I wasn't feeling all that great to begin with. From step one, I'll say this… These shoes make it difficult not to run at a decent clip. My first mile was a 7:17, which was much quicker than I "felt" like I was going and much quicker than I'd set out to go. It isn't just the light weight or the cushiony feeling; these shoes take shock absorption to a level of near propulsion in the forward direction. They don't quite run for you, but almost! 🙂
The first mile felt so easy for that pace, so I decided to pick up the pace a little and make the run feel a little tougher. Mile 2 was a 6:49, even with some hills involved! Woah. I still hadn't quite hit the level of effort I was willing to put out, so for mile 3 I hit the next gear and ran a 6:33. That was plenty tough for me, fancy shoes or not. I'll admit though, it felt smooth as silk. I'd compare it to the difference between going 100mph in a new BMW compared to doing it in your 15 year old Honda. They can both get up to that speed, but in a noticeably different way.
After that fast mile, I decided to ease off the gas and "cool down" a bit. Good luck with that. My last two miles were 7:12 and 7:05. I assure you, they didn't "feel" like 7:12 and 7:05. Once you get rolling, the springy responsiveness of these shoes just kind of keep you going. I certainly get why these shoes would be highly desired for distance races!
Let me be clear on this… I know the excitement that comes with a new pair of shoes and the placebo effect that sometimes goes along with that. This experience was not the placebo effect. These shoes are superior to anything I've ever laced up. I don't believe they'll take you from a mid-pack runner to being in the lead, but they are more enjoyable to run in and likely going to help you run faster, longer.
"But Randy, these things are $250!!! Are ANY running shoes worth $250????" For some, the answer is yes. Think about how much time, effort and money some of us already spend on running and training. You sign up for races, you travel, you train, you have gym memberships, you have coaches (some do). This already all adds up to quite a bit. If you have goals and they are meaningful to you, what is $250 really? Just consider that.
I will say this. I don't think that every runner would benefit from these enough to make them worth the significant additional cost from other running shoes. I think they are designed to run hard and fast in. If that's not your style, I think there are plenty of great shoes that will meet your needs and be just as enjoyable without breaking the bank.
Here are some other areas that I can't touch on yet, but I will learn with experience:
Durability – Supposedly, these shoes don't last long. The fancy foam doesn't maintain the max level of performance for a long time, however, even when it's not 100% I think it'll be pretty impressive and useful. I think from the perspective of an elite runner trying to compete in major races where less than 100% isn't acceptable, they don't last long. For someone like me, I think they'll be functional for longer. If I get 250 miles out of them, I'll be satisfied.
The "other" best part – It's obvious that these shoes are capable of helping a runner hit some PRs due to the light weight and amazing responsiveness, but the biggest benefit might be in reducing wear and tear on the legs. At least a few people that I find to be reliable sources talked about how amazing they felt in the late miles of a long distance run and in the days following. Anyone that has run a marathon no matter what pace, knows the pains of trying to function the first few days afterward. Rumor has it that the Next% has the power to make that all go away. 🙂
My conclusion: These are absolutely amazing shoes and a superior product to anything currently available. Each person must consider whether the price tag is acceptable to them. The answer is different for everyone. I plan on riding these bad boys all the way to Boston, and for me that's worth every penny.