Good morning! "This Week in Running" has temporarily turned into "This Month in Running" cause to be quite honest, who has that much to talk about right now? Not me.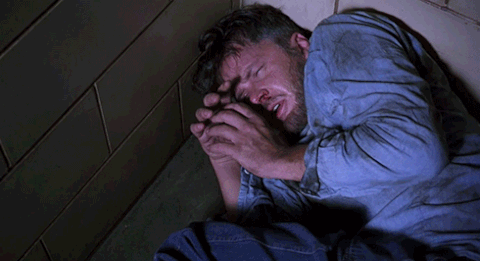 This is the portion of my post where we learn something! I titled my post "Running by the seat of my pants", which is based on the common phrase "flying by the seat of my pants". I hate using phrases of which I don't know the origin, so I looked it up (thank you phrases.org.uk). 🙂
What's the meaning of the phrase 'Fly by the seat of your pants'?
To 'fly by the seat of your pants' is to decide a course of action as you go along, using your own initiative and perceptions rather than a predetermined plan or mechanical aids.
What's the origin of the phrase 'Fly by the seat of your pants'?
'Fly by the seat of your pants' is parlance from the early days of aviation. Aircraft initially had few navigation aids and flying was accomplished by means of the pilot's judgment. The term emerged in the 1930s and was first widely used in reports of Douglas Corrigan's flight from the USA to Ireland in 1938.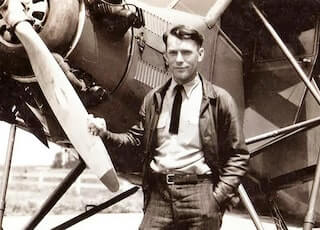 That flight was reported in many US newspapers of the day, including this piece, titled 'Corrigan Flies By The Seat Of His Pants', in The Edwardsville Intelligencer, 19th July 1938:
"Douglas Corrigan was described as an aviator 'who flies by the seat of his pants' today by a mechanic who helped him rejuvinate the plane which airport men have now nicknamed the 'Spirit of $69.90'. The old flying expression of 'flies by the seat of his trousers' was explained by Larry Conner, means going aloft without instruments, radio or other such luxuries."
Feel wiser? I know I do. Let's move onto the running stuff.  A little over 3 weeks ago, I did ran the Shamrock Dolphin Challenge (virtually, of course) and I managed to PR the crap out of my half marathon and not only meet my goal of breaking 1:30, but broke 1:29. After doing that, I felt like I'd earned a little break.
I've basically been doing what I want and when I want. The where I want part is a little trickier, as we are all trying to avoid the crowds. You kind of have to choose between the when you want and the where you want. If you are willing to run early, you can run just about anywhere. If you want to wait for the nice sunny weather, you better find yourself a secret spot.
Working from home has been beneficial for my running flexibility, that's for sure. I'm able to plan my workday around my runs a bit easier when it's usually quite the opposite. I almost have TOO much flexibility to the point where I have trouble deciding exactly what I want to do. I know, poor me. I'm lucky to have such a problem, but it can be tough to run by the seat of my pants (now you now what that means!).