Disclaimer: I received the AfterShokz Aeropex headphones as part of being a BibRave Pro. Learn more about becoming a BibRave Pro and check out BibRave.com to find and review races!
The holiday season is upon us and the time seems to be FLYING by! It's kinda sad when I don't seem to have enough time because it makes getting ready for Christmas more of a to-do list than something to enjoy. I'm hoping this weekend will have me on track so that I can take a little time to just be happy and not so Charlie Brown. (Clearly I started this post days ago, but I'm gonna leave it. I DID end up happy and not so Charlie Brown!)
Of course I ALWAYS make time for running and often when I run there is music involved. Luckily, my good friends at Aftershokz and BibRave hooked me up with some headphones to try out and review.
I've tried some Aftershokz products before (Trekz Airs) and was thoroughly impressed. I really love having something that I can listen to music with that doesn't go in my ear! (Thank you bone conduction technology.) It's great for a few reasons:
Several "in-ear" products don't stay securely in my earholes. Maybe I have weird ones, I don't know.
It's awesome to be able to hear crowd noise or chatter when I want to, but blast some hype music when the time comes.
It's safer to be able to hear something abnormal while running (cars, bears, crazies, etc.)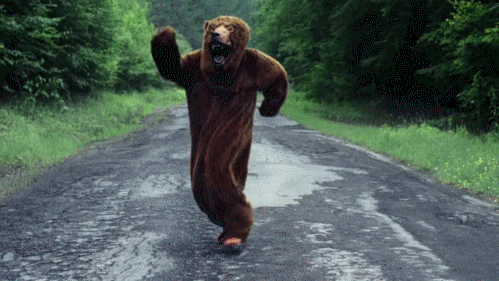 I was impressed by my Trekz Airs when I tried them around 2 years ago, but the Aeropex model has given me even MORE to be happy about. They are lighter and the battery life is impressive. The website claims 8 hours and I believe it. I've yet to charge them a 2nd time. Another upgrade is that they are waterproof and not just water resistant. If you sweat like I do, you might not want to take any chances.
The quality of the sound is top notch (it's even better when you use the ear plugs, which I do when I cut grass) and it's awesome to clearly be able to speak to someone while on the run if you need to.
Honestly, I've tried a LOT of gear over the years and I'll say that Aftershokz improved my workouts more than any other product I've tried. Their customer service is excellent as well. I wrecked a pair of mine after a marathon once, but luckily it was within the warranty period. All it took was a couple of minutes filling out an electronic form and new ones were sent out!
Long story short, if you don't have any Aftershokz at all, you are missing out. If you have some but are thinking of an upgrade, the Aeropex model is an upgrade for sure. I'll be using mine regularly with my good ol' Trekz Airs as the backups. 🙂
If you don't feel like buying things but like winning things, here's some excellent news!
AfterShokz is currently running the Run, Sip & Savor Sweepstakes! The grand prize includes a trip for two to the 2020 Disney Wine & Dine Half Marathon Weekend from November 5-8, 2020. We're talking airfare, hotel accommodations at the Walt Disney World® Resort and 2 one-day tickets with the Park Hopper® option! The prize package also includes plenty of awesome gear, including the above reviewed Aeropex headphones. 🙂
I've yet to experience a Disney race, but this one sounds AMAZING. There's a 5k, 10k and a half marathon option, with plenty of action outside of just running.
I certainly entered and the more of you that enter the more competition I'll have but I definitely want one of us to win! Enter here.
Good luck! 🙂