It's Saturday night and though some of you might be out having fun, I'm sitting in a comfy chair with a blanket (cause it's ALWAYS cold in my basement). This seems like as good a time as any to go over my training week.
Monday I was able to get back to running with my work group! I was late, so they left without me (thanks for stalling, Sam). The heat of the afternoon is still rough. The group added a hill at the end and I tried to bail, but they gently nudged me along. I'm glad they did, cause there was a great view at the top of the hill. 🙂
Tuesday was Track Tuesday! I went with an old favorite, the 3x1600m. It wasn't the best I've ever felt, but I managed 6:14, 6:21 and 6:22. I'll take that, I suppose. Track workouts are always tough if you're doing them right, but there isn't a much better high out there!
Wednesday was cross-training and it was old school with good old fashioned deadlifts, squats, bench press and pull-ups. I was sore for dayz.
Thursday was Tempo Thursday (of course) and I had a good one! Robbie hooked me up with some Hoka Carbon Xs to try out and they did NOT disappoint! They are fast, which is nice, but the coolest part is that carbon plate. Impact is minimized! The weather helped too. We ended up putting in 6 tempo miles at right around 7:00 a mile. They felt just right. It's amazing what we can do when we aren't sweating to death.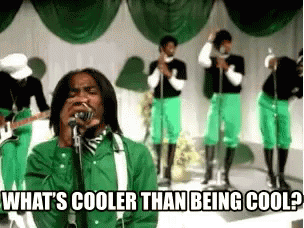 Friday is a rest day and boy oh BOY did I need it. I got a decent night's sleep and woke up feeling better. I had coffee with running friends without having to run, but we had plenty to talk about. 🙂
Saturday, oh sweet Saturday. It was a good one! I suckered running buddy Katelin into meeting up at 5:30am on a Saturday morning. She picked the route and it was a good one, with its share of hills to keep it interesting. My lungs and legs felt great from start to finish! We held a steady pace for the whole 12.5 miles. It was the kind of run that you wish you could have every time.
Tomorrow's 4 mile run will wait until the afternoon, since I'm without child help until later in the day. Summer won't die, so I'm prepared to suffer in some heat. My brain is already fall ready, so all of the heat seems a little hotter. The pumpkin spice lattes will have to wait another week or two. Bleh.