Hello again and welcome to another installment of Run Eat Ralph's "This Week in Running". I figured I'd try an official opener instead of my usual goofy way of saying hi, Forrest Gump style.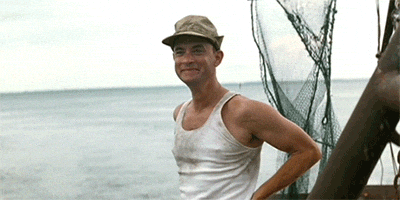 Last we left off, I was whining about an AG win that I wasn't happy about (read here, if you DARE). That was nearly 2 weeks ago, so I guess I got a little behind. Here's LAST week's recap.
Monday morning was a middle effort 4 miles, that I titled "Sleep is overrated". This was Labor Day and I went to a pool party on Sunday night that kept me up just a tad bit late. That'll happen.
Tuesday was a progression run that led to an entire post of its own! I won't get into detail, but it was a great 6 miler that got progressively faster as I went. Those are SO great for when you're not feeling at top level when you start the run but want to work your way back.
Thursday was supposed to be Tempo Thursday, but I opted for an easy 5 miles since I decided I'd simulate the Runner's World Grand Slam from Friday-Sunday. What's the Runner's World Grand Slam, you ask? It's my next big event this October up in Bethlehem, PA (thank you BibRave). I'll be running 4 times in 3 days for a total of 26.2 miles! I blogged about it here. Some nice kids yelled at me while I was running (in the dark) to warn me about a spider on the trail. I used my lights to look ahead as best I could and MAN am I glad they warned me. There was a huge web with a HUGE spider right at my head's height. I'd have run into it for sure and been traumatized for life.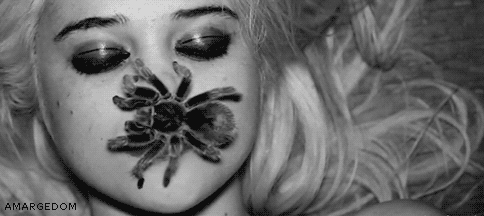 Things didn't quite go as planned for my simulation. Friday I ran a 3.2 mile trail run (RW's first run is 3.8, I think) and that was fine, but I got lost! I made a wrong turn somewhere and that led to some extra miles. Stupid trails.
Saturday started with a 5k mid-morning and a 10k in the afternoon. I was fairly drained from these because summer. I don't mind 2 runs in a day though. Things started to fall apart when we celebrated my birthday just a little TOO much that night. Brooke and I were sure we'd run in the morning, but nope. Sunday was a rest day.
I'm back on track this week, but WOW is it still hot. We had some great days a week or two ago, so mentally I've already checked out from summer. I feel like I'm suffering a little more than before. Fake fall wins again!
I'm ready for real fall! I want my pumpkin things and hoodies and brunswick stew and bonfires and so on and so on.