Hey there. You. Yeah you. It's a Monday kind of Tuesday, but I'm not letting it get me down. I'm heading out for a Fantasy Football Draft and some wings and beer, so life isn't but so bad today. 🙂
I went out for a 6 miler this morning and to be honest, I didn't feel all that great about it. I was alone and it was dark. What to do, what to do? When in doubt and not feeling great, RUN A PROGRESSION RUN (I wrote about my love for these long ago. Read it here if you're bored.)
The progression run was just what I needed. I went from feeling kinda bleh to feeling pretty good! As I started to feel pretty good, I started to get to striding out a little and moving my arms a little more. Then I remembered someone long ago (when I was blowing up late in a race) to "run with my arms and my legs would follow."
At the time I thought, "Yeah sure. Just run with my arms. Riiiiiight." The thing is though, IT'S TRUE.
I experimented a little and really focused on being quick to swing my arms and my cadence really did seem to follow it. Weird.
I ended up liking to swing my arms almost in a circular motion. I envisioned the wheels of a train, just chug chug chugging along.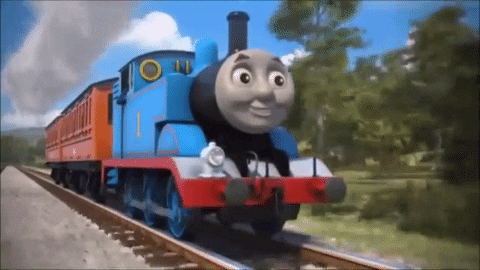 So anywho, I'm not an advocate of thinking too much about HOW you're running when you're running, but sometimes a conscious effort to run a certain way (like quick cadence) can become the way you run without thinking about it if you do it enough. Coach says, "Run with your arms!"