Well hello there. Today's post is being written on location from my hometown of Citrus Heights, CA (kinda sorta Sacramento). It's been a great 5 days with my friends and family. I miss my "regular" family back in Virginia, but luckily I fly back tonight. I'd like to be able to teleport back and forth without all of the cross-country flying business, but them's the breaks.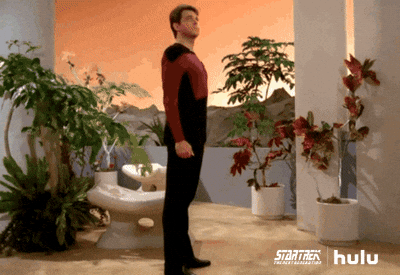 My week in running looked absolutely nothing like what I had planned for training. This would freak me out in the past, but this is the new me, baby. One week isn't going to ruin everything. Right? RIGHT???
On Monday, I skipped the track and opted for an easy 4. It was a tale of two runs. There was about a 40 seconds per mile difference once I stopped at the ol' Port O' Potty. It's totally fine that I skipped the track. This time around I figured I'd give myself a break when I feel like I need it, so the track isn't an every week thing.
Tuesday was the old standby…the Boonsbux 6 miler! It ended up just being running buddy Brenton and me. This is the time of year where training plans and busy lives and all that stuff keeps running groups apart. We'll all be back together soon enough.
Wednesday was a kettlebell day followed by a looooong flight to CA. Of course, my first flight was delayed because airports. That cost me a few hours. Instead of getting in at the comfortable hour of 9pm, I got in after midnight.
Tempo Thursday was cancelled due to jet lag.
The jet lag continued on Friday, but I sucked it up and ran 5 miles. The miles were nothing resembling tempo miles though.
Saturday we headed up to the mountains! It was beautiful and the temperature was just right. I was a little disappointed to run on the roads with all of the trails around, but I didn't find them. I didn't take pictures either. I have failed you, readers. 3 miles is all I had time for. There was a fantasy football draft to attend to!
I planned on getting a long run in on Sunday, but my window to get the run in was tight and family came first. I wasn't all that motivated either, since I used up all of my energy in the biggest little city in the world, Reno, NV.
I made up for my missed long run this morning with a 10 miler to my grandparents' old house and back. I always love that route. It's nothing special, but in a car I probably went that way 1,000 times or more.
I want to clear the air about one thing. Dry heat, wet heat, it's all heat.
I'm hoping to get back on track (pun intended) on Wednesday. I always feel tired, bloated and slow when I come back from vacation. I'm hoping some running buddies can snap me out of it. You know who you are.