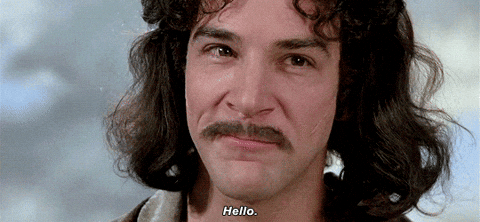 As of now, I've been running 22 days straight. The double deuce. That's a LOT of days in a row, seeing as how my last longest run streak was 9. Did I catch a "niner" in there? (Movie reference alert!)
In my quest to run every day this month and survive, I've had to sacrifice long runs and fast runs. Here's the problem though…I DON'T FEEL LIKE RUNNING FAST.
I know that's ok, but usually I'm itching to get rolling by now. We have Race #2 of our local race series on Memorial Day, but I'm currently happy to just run easy miles and drink coffee all the days of my life. Somebody needs to kick me in the jogging pants.
Luckily, I have friends that will do just that. There's been Track Tuesday talk (or Track Monday talk). Running buddy Robbie is pushing me hard to push him hard. It might be too late for me to kill it this Monday at the 10k, but maybe the struggle will give me the hunger pains that I need to push myself to the limit again. I like winning things!
Anybody else getting a little too comfy with running easy? Anybody have any tricks to snap out of it? Come on baby, light my fire.