Disclaimer: I received a pair of Turtle Gloves to review as part of being a BibRave Pro.  Learn more about becoming a BibRave Pro (ambassador), and check out BibRave.com to review, find, and write race reviews!
Hello, hello, helloooooooo. It's time for another product review! This time around, I got the opportunity to try some Turtle Gloves Turtle Flip Mittens. There's a backstory for this one.
Last month, I lost (or misplaced) one of my gloves that I normally run in. With an upcoming 5:30am run on what was the coldest day of the year, I made an emergency run to find new gloves. I wanted mittens, specifically convertible mittens, but at 9:00pm beggars can't be choosers. Sooooooo, I got more gloves. Two days later (of course), I found the missing glove. That gave me 2 pairs of gloves! Shortly after that, I received word that I'd have some Turtle Gloves coming my way. My glove runneth over. Timing is everything. Even with plenty of gloves available to me, I still got pretty excited to try these out!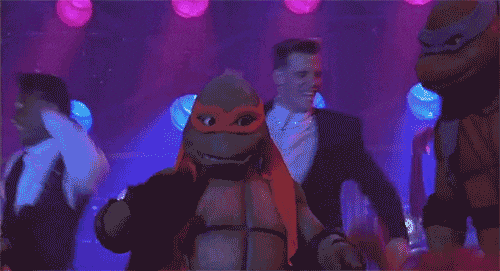 I like the versatility of a convertible mitten for sure. I'm the type that's freezing at the start, but by the time I get rolling, things heat up quickly. I progressed from full mitten mode, to open top while still using the thumb, to taking my thumb out and folding down the mitten for max air flow.
I really liked the material as well. It's a soft, fleece-like material that is comfortable and pretty moisture-wicking. Breathability was pretty good too. There are options when it comes to how heavy your mittens are, and that helps too. Depending on where you live, that matters. Turtle Gloves are made in the USA too. The company is based in Michigan, and those people KNOW about prepping for the winter!
If you're in the market for mittens (we do still have some cold weather left), I do like these quite a bit. I've always been a glove guy, but mittens do have the capacity to be warmer (I think). Turtle Gloves converted me to mittens.
Use code TurtleBibRave if you like money. It will save you 15 percent off of your order at turtlegloves.com