Good morning! It's Wednesday, but it's Monday. I'm still trying to figure out where I am and what I'm doing. Jet lag is REAL.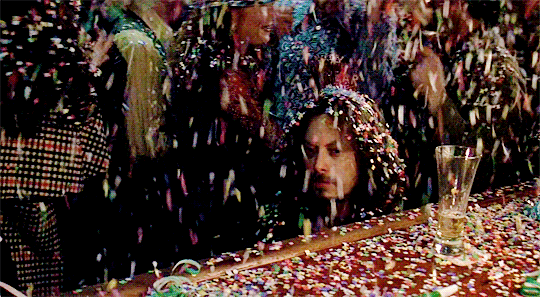 Most runners are somewhat goal oriented people, I think. With the new year here, lots of people are reflecting on their 2018 and thinking about what they want to do with their 2019. I figured I'd join in on the fun.
2018
Zero miles through April. I was still quite busy rehabbing my surgically repaired achilles. A lot of work went into coming back., and not just my own. I really have so many people to thank for help and encouragement.
My first "run" came on April 6th on the Alter G treadmill. That was quite an experience and you can read about it here if you have lots of time to kill.
My first REAL run happened on May 1st. Talk about a runner's high…
First race back was a 5k in May. I was a little bit nervous and maybe even a little bit fearful. The race day butterflies were more like race day bats(?). I didn't get TOO crazy, but it was my first time stepping on the gas pedal.
Right around this point I was officially cleared! I  quickly did what any goal-oriented runner would do upon being cleared and I started looking at marathons!
On August 6th, I started training for round 2 of Rehoboth Beach. I had a first marathon nervousness going, but with that came first marathon excitement.
There were plenty of ups and downs in the training process. For the first month or so, I was killing it, then 40 happened. The day after my birthday, my quad and hip started to hurt and they never stopped hurting. The right side hurt, then the left side hurt. I felt like I was running "through" something for most of my runs. I started to hurt even when I wasn't running and to me that's a real problem.
I lost hope at times and there were thoughts of shutting it down and not running Rehoboth, but then THIS happened.
A fast 5k is exactly what I needed to get mentally ready for Rehoboth. I rested almost the whole week afterward, but that didn't matter. I felt like I could finish no matter what and nothing was going to stop me from that. So I did…
Rehoboth was full of ups and downs, but also the best post-race party there is. I ran without anxiety, maybe for the first time ever in a marathon. I was happy right from the start that I was back on that starting line. I didn't care about awards, or BQs, or anything else (although my 3:33 time wasn't too shabby hehe). It's a great feeling! That leads me to 2019…
2019
I really liked the feeling of running Rehoboth and truly enjoying it. I'm not ready to give that up quite yet. I ran one little mile yesterday to start out the year. That's all I felt like doing. As I said on Strava…No Challenges. No Streaks. No Goals.
I'll be running races for sure. There's a happy medium where you can run fast and love it. I need to find that place and stay there for a while.
Eventually, my competitive nature will win out and I'll need something more or something bigger. That's ok. I'll just enjoy that break while I can. 🙂