Happy Friday, everyone! As you know if you've read my blog before, I run in a LOT of shoes. I think it's important to have a steady rotation for injury prevention and to keep things interesting (you can read about it here, if you want to). I don't generally review all of the shoes that I buy and use, but I feel like the Nike Pegasus Turbos deserve some recognition and love.
These bad boys carry a hefty price tag of $180. Yeah, that's expensive. I can tell you that I am generally a bargain shopper when it comes to buying shoes. I'll pay nearly full price for shoes once in a while to support our awesome local running store (I love you, Riverside Runners!). The last pair of shoes that I bought before these was a pair of Nike Free RN 2018 for $53! The truth is, I'd have never bought these if running buddy Robbie hadn't let me test his out.
I picked a bad day to test them. I was a little tired and a little hungover. Ol' Randy can't drink beers like he used to. I'm a cheap date, as they say. I felt like I was setting the Turbos up for failure by trying them out under those conditions. I even chose a course with some tough, rolling hills. I even said to myself, "You're going to hate these shoes and it won't be their fault."
I didn't hate them. The spring that they gave me with each step made me WANT to run and run fast. I suffered in the heat and my lungs were pushed to their limits, but my legs felt GREAT. With my negative attitude, I was impressed that the run went so well and I honestly have to credit the shoes for it.
Nike's ZoomX foam really is quite advanced. With that much energy return, you'd expect more weight but the Turbos come in at just 8.4 ounces in a size 10. I tested them in a size 12, but found them to be a little snug in my big toe so I exchanged those for 12.5s. I think most people can order their "regular" size without needing to size up or down.
I took my size 12.5s out for a spin last week and was still in love. I ran an easier pace and although they're still a great shoe at an easy pace, I think that they thrive at a medium to fast pace. They have a need….a need for speed.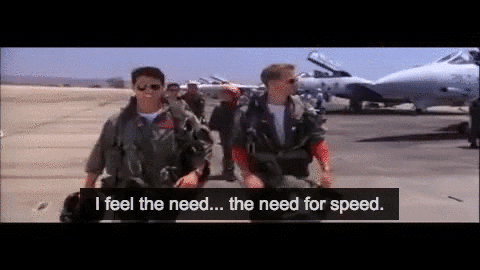 I haven't decided how I'm going to use these shoes yet. I want to run in them all the time, but I also want them to last because I won't be buying another any time soon at that price tag. I think they'll be my race day shoe at Rehoboth! For now, I'll rotate them in for my long runs every few weeks and for some of my marathon pace tempos.
I just wanted to write this review to let people know that if you've considered buying this shoe but the price scares you off, I totally get it. However, if you decide you want to TREAT YO SELF, these shoes are worth the price. There are plenty of great shoes that are far cheaper, but these shoes are without a doubt my #1 right now.
If you want more details, I'll be happy to chat about anything. I can talk shoes ALL DAY.