Hello and Happy Monday to you, or at least a semi-tolerable Monday. I'm now on my 4th week of marathon training and have yet to pick a race. What a weirdo! (That's from a movie, but pretty obscure. You'll be my BEST FRIEND if you get it)
This week's training had some ups and downs. The downs were my own damn fault, as Jimmy Buffett might say. Friday night was a fantasy football draft turned sendoff for my work buddy. It was late. There were beers and margaritas and I'm old.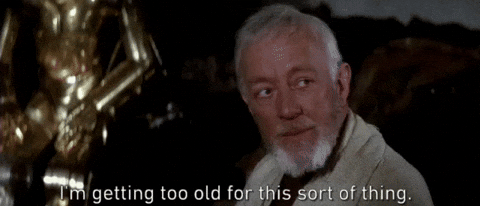 Week 3 included my first track workout since "the injury" and a "short" long run of 8 miles. 8 mile runs are tricky because I feel like I ran long, but it's not THAT long. I have to watch how crazy I get with the post run refuel.
Monday – Planned 3 miles easy/Actual 3 miles easy
We got together at Starbucks and we didn't have Starbucks. I hate when that happens. It was still good to get a few in with Alissa, Wade and Jess showed up too! The gang is having more and more trouble matching schedules and training plans, but we're doing what we can. My easy runs are getting easier. My heart rate data agrees. I can honestly say I'm back in running shape. 🙂
I'm still cross-training too. Those kettlebell workouts are getting me stronger!
Tuesday – Planned 6 miles easy/Actual 6 miles easy
This one was with Runemy Robbie and Lil' Code. It took some work, but I can really say I've converted Cody into a runner! 6 miles is his longest run ever and it was long enough for him to chafe. Now he knows what it REALLY feels like to be a runner. I really was proud of him. He was dragging behind a bit, but HE NEVER QUIT. I would have haha.
Wednesday – Planned 3 miles easy/Actual 1 mile easy
This shortage was mostly due to time constraints and prioritizing. I decided that the kettlebell workout was more important than 3 easy miles. I snuck in a quick one mile on the treadmill after the workout. It was nice to run on semi-dead legs. It's good for ya.
I'll spare the details on what I'm doing for working out, but it's mostly swings, squats, cleans, snatches and presses. It can be strengthening with some cardio. I really like it and think it's going to help me as a runner.
Track Thursday – Planned 4x800m/Actual 4x800m
THIS MADE ME SO HAPPY. To be honest, I've had some fear about showing up to the track (not because it's dark!). The track is a place where you really push the limit. It's hard to forget the sudden agony of a torn achilles and the randomness of it. I wanted to really find out where I am as a runner though. The sub 3 minute 800m for my first one made me feel like maybe I'm close to coming back to where I want to be. It's not crazy at least. My goal was to keep all of these below 3:15 and I did that!
Friday – Planned Rest/Actual Rest
I certainly wasn't going to deviate from the plan here as far as running goes, but I didn't do myself any favors. It was a full night of bad food and bad drinks with very little sleep. Dummy.
Saturday – Planned 6 miles at MP/Actual 3 miles at MP, 1 easy mile
Waited until nearly 8pm before I finally summoned the courage to try this run. I ran my favorite lake loop, although it isn't really built for speed. I gave my best and really had some pretty good first miles, but I felt awful in every way and couldn't hang on. I consider this a draw.
On another topic, Robbie was kind enough to let me try out some Nike Pegasus Turbos and they are MAGIC. The energy return is noticeable and they seem light as a feather for the cushioning and support that you get. The price is steep but they are better than whatever you are currently running in.
Sunday – Planned 8 miles/Actual 8 miles
A good night's sleep and some decent weather made this run great. Some good company helped to. I had Katie, Robbie and new Harrier Nick to run with. We ended up a bit faster than planned and it was fun to drag Nick along. 🙂
I thought about adding a couple of miles to make up for a couple of lost ones from earlier in the week, but playing that game can be dangerous. I stuck with 8.
Hopefully, I learned a lesson this week. Late nights are a young man's game. There's a price to be paid.