Disclaimer: I received a free entry (which I am unable to use) to the 2018 OneAmerica 500 Festival Mini-Marathon in Indianapolis as part of being a BibRave Pro. Learn more about becoming a BibRave Pro (ambassador), and check out BibRave.com to review find and write race reviews!
Happy Friday! My weekend started today and has been off to a pretty good start. I had some quality Ben time. We went on a walk and threw sticks in the creek. We played football and he used Dr. Doom to scare me. This stuff is WAY better than being at work haha.
My weekend was supposed to be something different. The Indy Mini Half Marathon was supposed to be my destination race for 2018. I had big plans (I posted them here) I was going to kick Indy's butt and finally get under my long-time goal of a sub 1:30 half (I ran a 1:30:07 in Farmville last year….D'Oh).
There were SO many reasons to look forward to this race!
I was going to drag some friends along.
It was going to be my first ever race as a BibRave Pro.
Meb, Alexi Pappas and other notable runners are there.
A PRable course that finishes on a race track!
A milk medal. I love milk.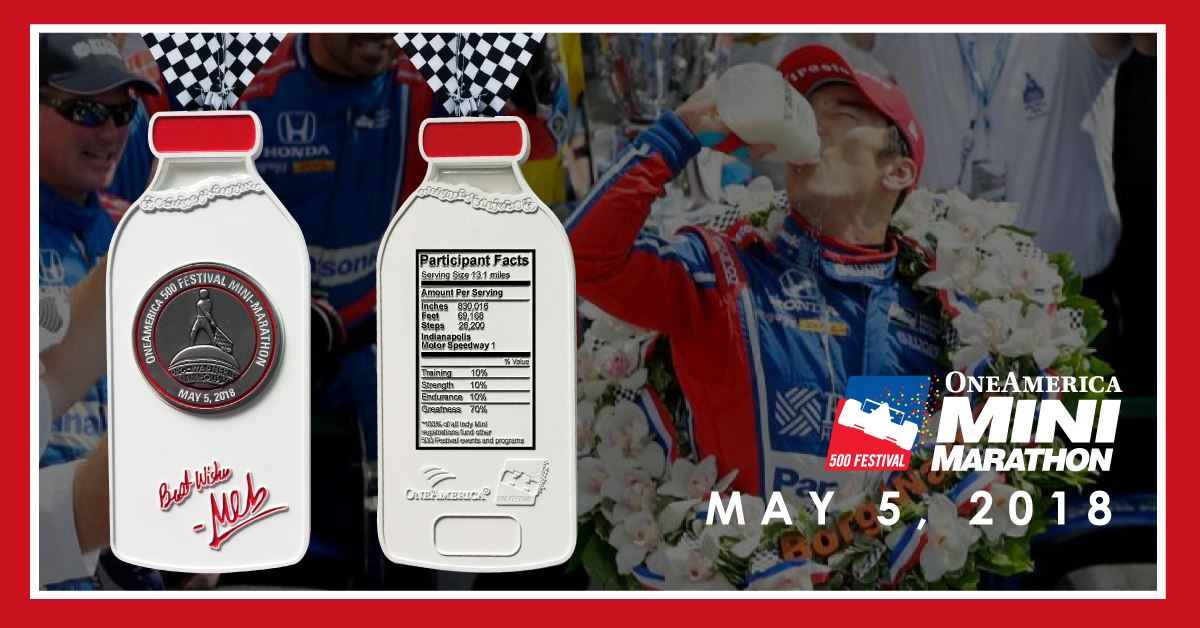 This is a tough one to miss out on, but trying to tough it out just isn't an option. My Achilles (and baby calf) just isn't ready. I plan on giving this thing a shot next year.
I wish the best of luck to the runners that are taking this on tomorrow. I think they'll have a great time. I'll just have to do my best to keep my FOMO to a minimum and start to prepare for 2019. Like the great Happy Gilmore once said, "only 365 more days til next hockey season…gotta toughen up!"